Regular price
$126.00 USD
Regular price
$160.00 USD
Sale price
$126.00 USD
Unit price
per
Sale
Sold out
Creyz was inspired by my siblings.
The blush edit was inspired by YOU guys.
My gorgeous clients that I've had the pleasure of working with for over ten years.
Blush is one of those things you guys have opinions on - and I'm here for it.
Over the years I've managed to interpret your specific requirements for your cheek glow, and that helped me come up with the five creamy blendable stunnacious colors below.
Bonus - FREE pouch with purchase!!! 
Enjoy five unique shades of this divine blush! 

Options include: 
★ Give Them Shade
Sukiru fans…. Get excited!!!
The ultimate cream bronzer is HERE!! 
This product blends like a dream and can be used for so many things, like contour, bronzer, or even eyeshadow! 


I know you will love it as much as I do! 
★ Sculpt Me
 A gorgeous defining blush color!
This blush is amazing for enhancing definition on the face! It's creaminess makes it a perfect blend every time, but the staying power is off the charts! I love using this under my cheekbones for a little bit of color and definition at the same time. Makeup lovers need this unique shade!! 
★ Hint It 
  
For those of you who want a hint of pink but nothing too drastic! 
For when you don't want to scream blush, but you do want to hint it… The most gorgeous hint of nude you ever did see ;) The creamiest texture you can possibly find! Check out this gorgeous new addition to our Blush Edit. Trust us… you cannot go wrong. 
 ★ Cool, not cold

If you are going for a soft and feminine vibe & want a that effortless pinky cheek, but you are actually totally warm on the inside.
If all this is the case... "Cool, not cold" was literally MADE for you.

★ No blush, please
 Pretty self-explanatory, but this is one that never gets old. If you're blush - phobic, this will be your new bff.


★ Berry Fresh
Sukiru's first berry toned blush is here!! 
Creamy, blendable and long wearing, these blush shades are divine in every single way! You all kindly pointed out that collection was missing a gorgeous berry toned shade. 
Well, not anymore!
Berry fresh is here and it does exactly what it says in the tin. If you're not a pinky gal or if you just love the Sukiru blush edit - this one's for you!!
Looks amazing with green or hazel eyes 💓
★ Fem Flesh
This medium true pink shade is absolutely stunning and will instantly lift your skin, makeup look, and mood.
It is a pick me up for those of us (myself included) who enjoy a bit of color on the cheek.
It's stunning as a lip stain too - trust me, try it.

★ Vintage vibe
If you love that bit of rustic warmth, you will absolutely love this blush. It's not an orangey warm, it's a pure blush pink rust shade that is so unique and flattering.

★ Bronze me up
Have I ever had a request in my ten years of makeup artistry more frequent than "bronze me up"? I created this blush color to perfectly compliment that bronzed, glowing look which I know that so many of you love. Like all the other blushes in this collection, it blends like a dream. See for yourself!
Share
View full details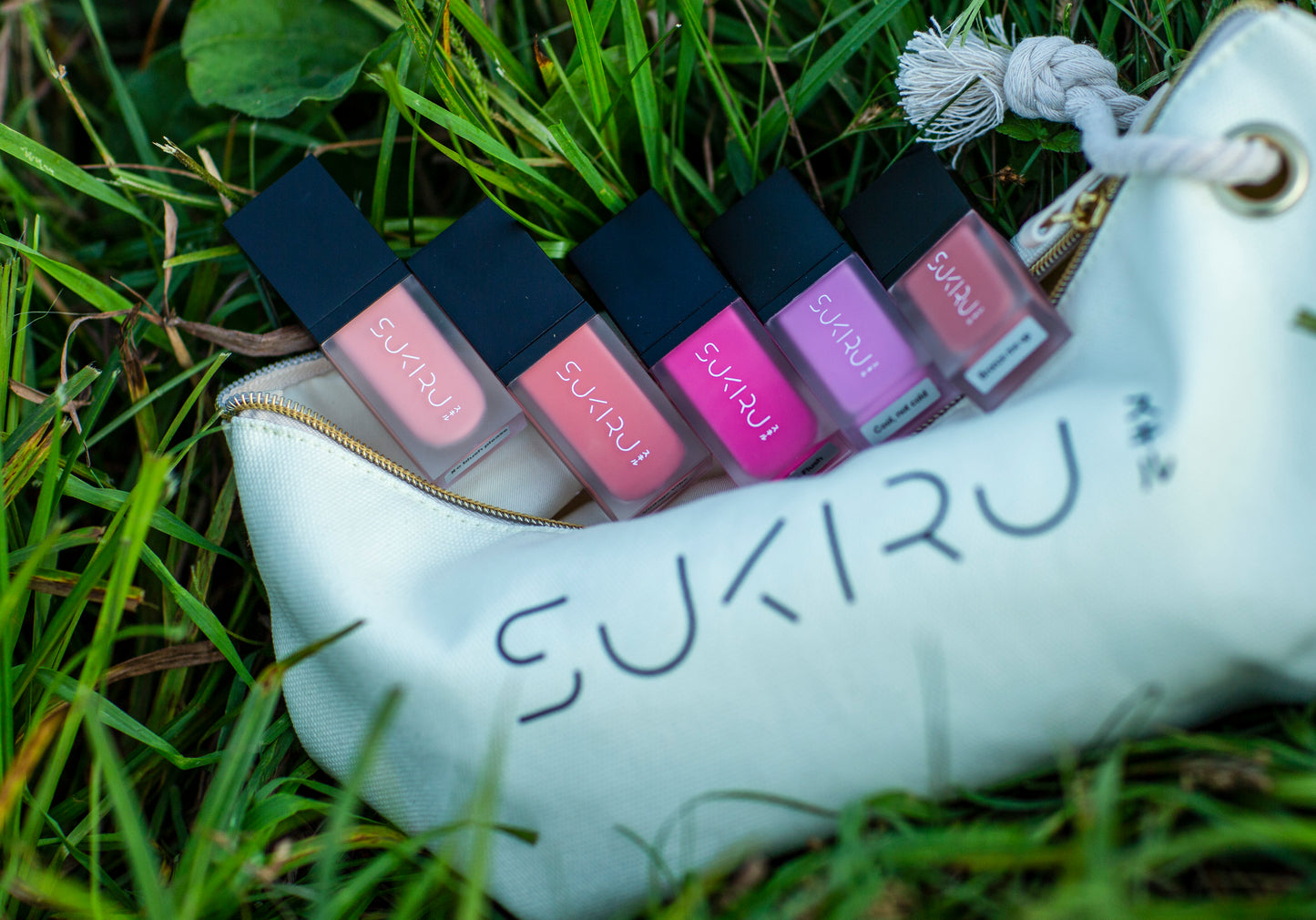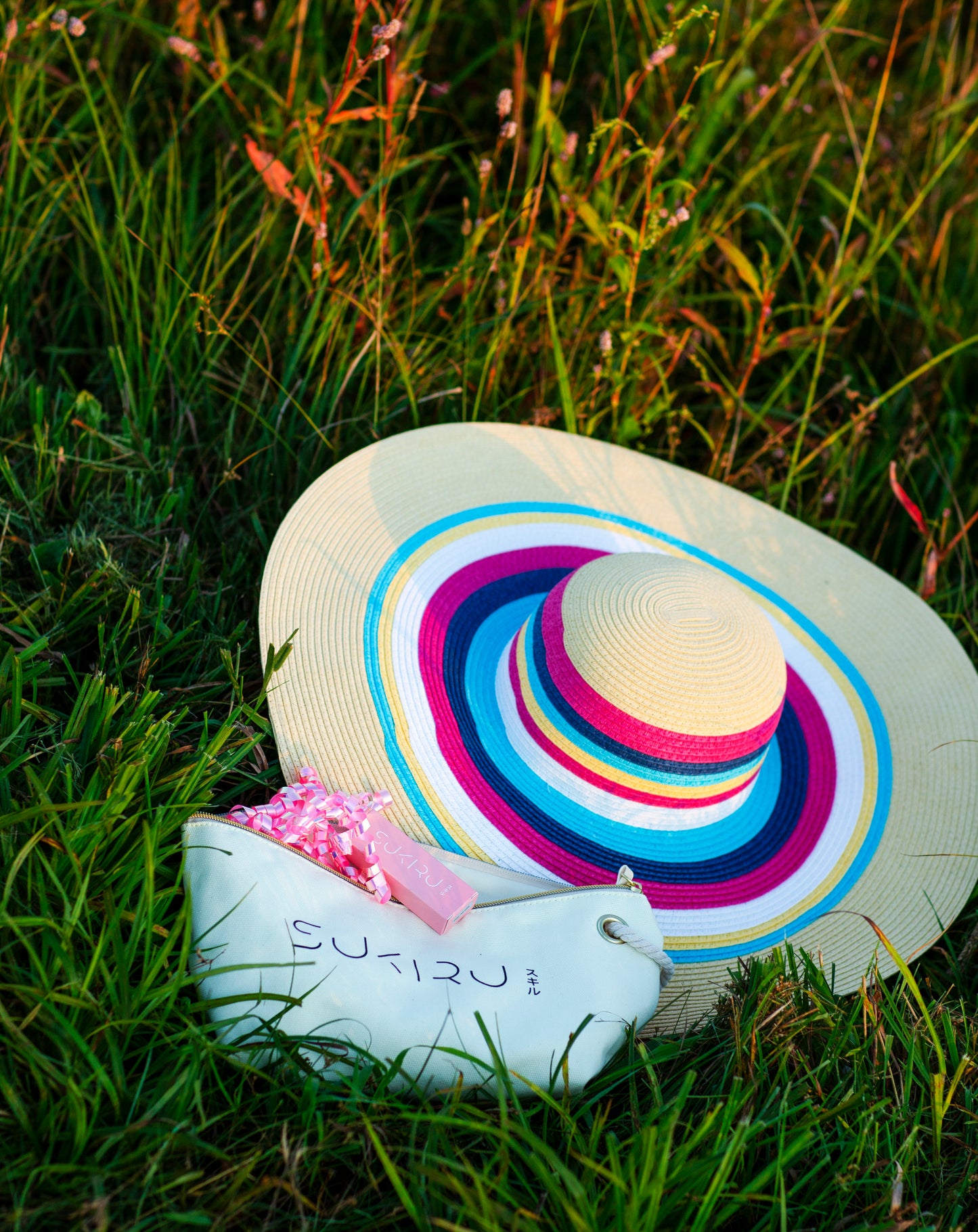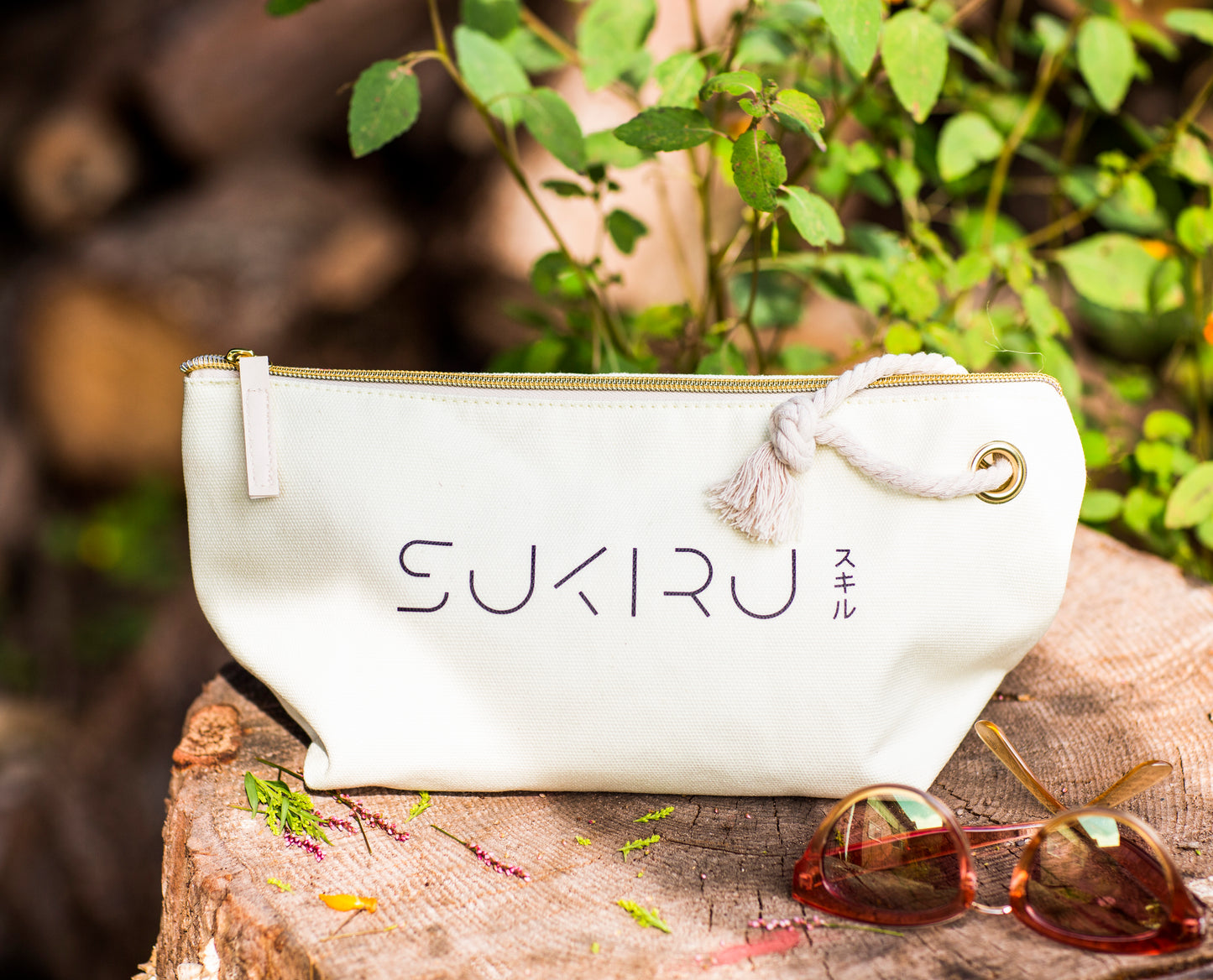 ATTENTION TO DETAIL.
Every single item that you see took a full year to create, formulate, and bring to you. 
I hope it brings you some joy.