Regular price
Sale price
$30.00 USD
Unit price
per
Sale
Sold out
Did you know that the first Sukiru product in the works was actually a setting spray? If you're a long time follower on the 'gram, this probably won't come as a surprise!
Three years later, the Sukiru Stae spray collection is finally ready to be yours! 
With amazing ingredients, a spray nozzle that creates the finest mist, and two different types of sprays based on your particular needs and specific skin type, these sprays will be your new best friends. 


We hope you love them as much as we do! 


This spray you are currently checking out (thank you for that, btw!) is called Stae Matte. Stae Matte was created for oily gals or gals who just don't need that extra glow right now. Containing niacinimide (which, I mean, we love, right?), the best mattifying starches and fresh ingredients like citric acid, this spray will keep the excess shine at bay while brightening up your skin and helping your makeup LAST! 


The sprays can totally be mixed together if needed, and they are just perfection.
See for yourself! ;) 
For use: 
-100 mil/ bottle 
-Three sprays recommended per use
- 6-8 inches away from face 
- Either before makeup application, after, or both!
- Ideal for oily, normal, and combination skin! 
Share
View full details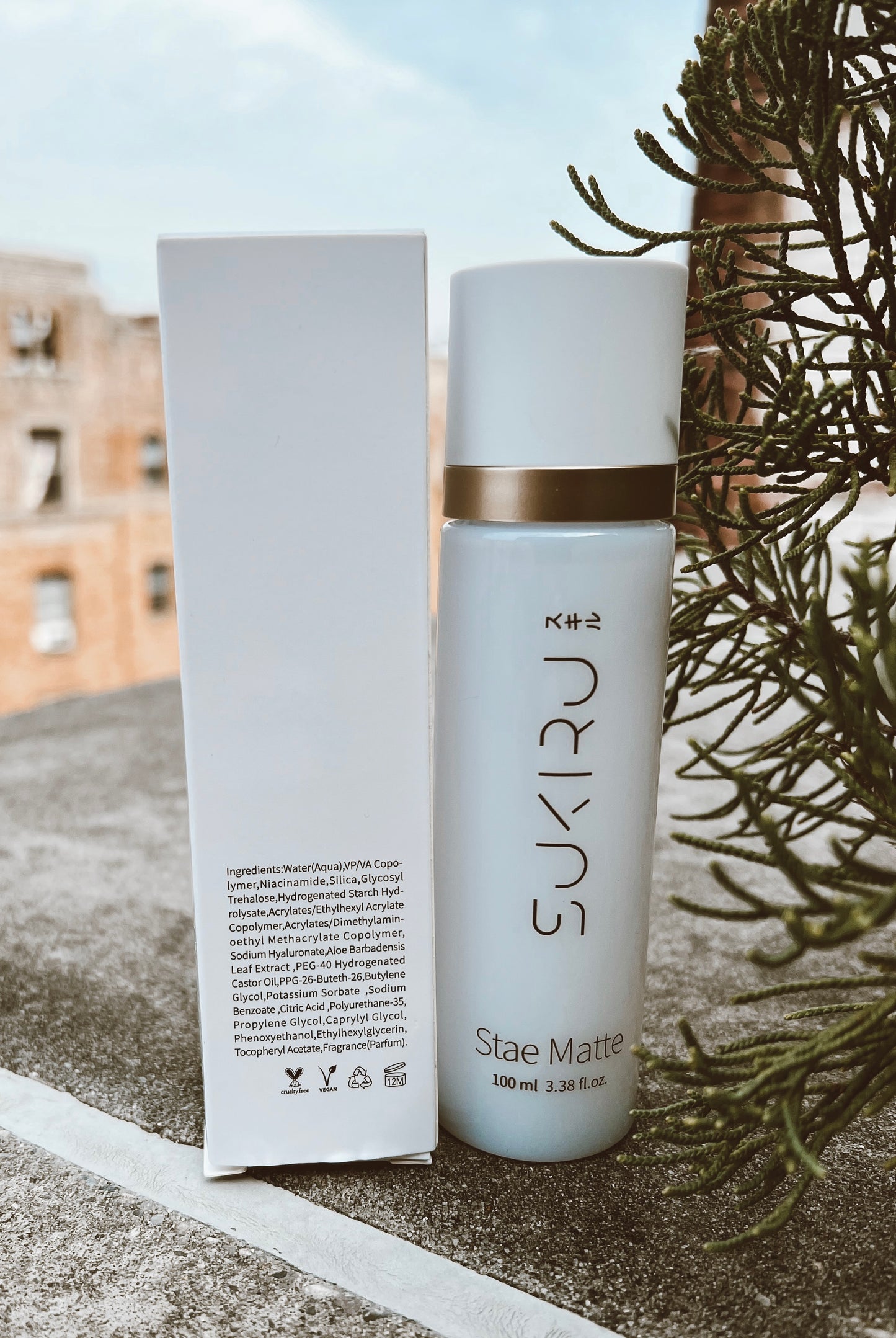 ATTENTION TO DETAIL.
Every single item that you see took a full year to create, formulate, and bring to you. 
I hope it brings you some joy.